Halloween's great, but November First is a pretty big day, too:
To my friends who celebrate All Saints Day, une joyeuse et benie fête
de la Toussaint.
To those who pay homage on Day of the Dead, Feliz
Día de los Muertos
.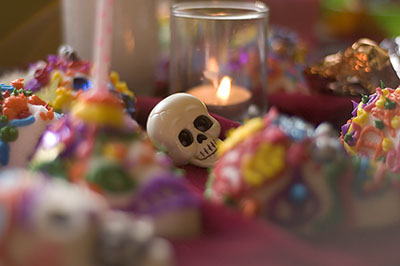 Of course we can't forget
Diwali
. Happy brightening up the night!